Are you looking to stay up-to-date with the latest hairpiece styles for men? With fashion trends ever-evolving, it can be hard to know what style of hairpiece is right for you. Fortunately, some trending hairstyles stand out from the crowd and give men a boost in confidence.
In this article, we will explore the top 5 trending hairpiece styles among men today. From classic and timeless looks to more modern takes on traditional haircuts, these styles are sure to make an impression.
We'll also guide how you can achieve each look so that no matter your personal preferences or lifestyle, youre always ready to take on any occasion!
Short-Style Hairpieces
Short-style hairpieces are becoming increasingly popular among men today. From subtle, natural-looking crew cuts to bolder fauxhawks and spiky mohawks, there is an option for every face shape and style.
Short-style hairpieces allow you to switch up your hairstyle without sacrificing the length of your locks. They can be adjusted in size and shape for a custom look that is sure to turn heads on any occasion.
These versatile accessories come in a variety of colors and textures so you can mix it up whether you're headed to the club or out for brunch with friends. With short-style hairpieces, you can always stay one step ahead of fashion trends while making sure you never go unnoticed!
Partial Hairpieces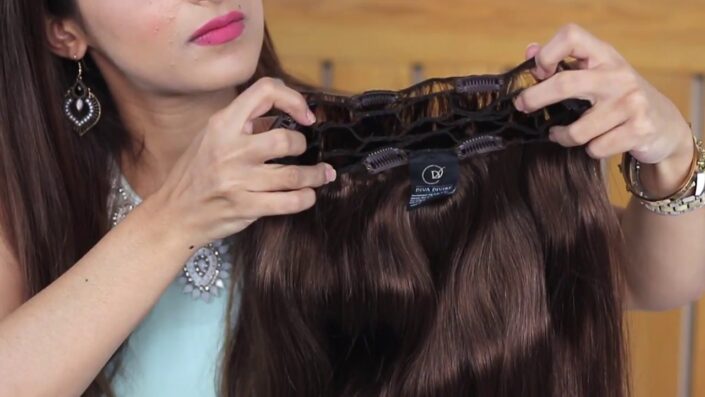 Partial hairpieces are a great way to get the look of a full head of hair without having to commit too much time or money. Partial pieces embrace modern trends and allow men to keep up with the latest styles while still looking professional.
Whether youre experiencing natural thinning due to age, genetics, or any other factor, partial hairpieces can help enhance your style for an overall sharp look. Men have been embracing this trend in droves as it allows them to adjust their hairstyle over time in subtle ways without having to invest in multiple haircuts and color treatments.
Some popular partial hairpiece styles trending among men today include layered looks with longer front bangs that frame the face, short crew cuts with shaved sides and back, and classic tapered cuts that finish off at just below the earlobes. With these varied options available, every man should be able to find something that works best for his individual style needs.
Faux Hawk Hairpieces
Faux hawk hairpieces are a great way for men to get in on the trend of edgy hairstyles. These pieces offer an easy and affordable solution for those who want to experiment with different looks without having to commit to something permanent.
Faux hawk hairpieces come in various lengths and textures, so you can choose one that best fits your face shape and lifestyle. With a faux hawk piece, you'll be able to rock any look from punk rocker chic to business executive, depending on what kind of style youre going for at the moment.
Whether your look is young or sophisticated, these pieces will give you just the right touch of edge that's sure to turn heads wherever you go!
Tape-in and Clip-in Extensions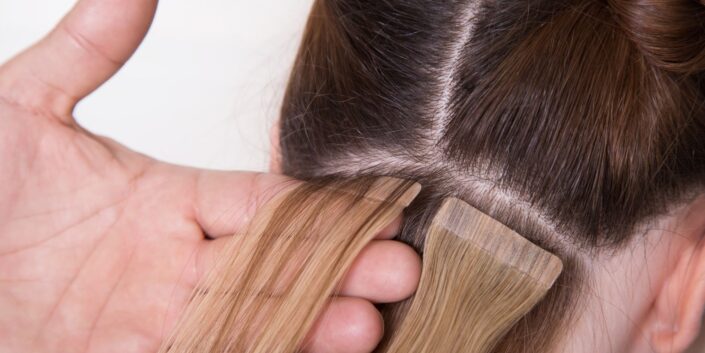 When it comes to hair pieces, two of the most popular styles among men today are tape-in and clip-in extensions. Tape-in extensions provide long-lasting volume and length while clip-ins can be easily removed for a more flexible style.
Both types of hairpieces come in a variety of colors and textures, allowing men to create unique looks that will suit their tastes. Tape-ins offer a natural look that blends seamlessly with your existing hair, while also offering extra body and volume without looking too 'done' or artificial.
Clip-ins are great for on-the-go styling as they can be quickly put into place or taken out when needed. They also give you the option to achieve different looks without having to commit to an overall drastic change – perfect for those who like to experiment but don't want something permanent! Whether you choose tape-ins or clip-ins, make sure you get professionally fitted extensions from experienced stylists to ensure quality results every time!
Conclusion
Hairpiece styles are becoming increasingly popular among men today. From tapered cuts to fauxhawks, there is a variety of stylish hairpieces that can enhance any look.
The top five trending hairpiece styles include the classic slicked-back undercut, modern pompadour, voluminous quiff, textured crop, and timeless man bun. With so many options available for men to choose from, it is no wonder why these trendy hairpieces have become so fashionable in recent years.