Are you a Mac user looking for the best Mac apps for financial management? You are in the right place! Mac has a large variety of applications for almost everything, including financial management. With these apps, you can track your expenses, manage your investments, create budgets, and a lot more.
Here are the 5 best Mac apps that will make managing your finances look like a breeze!
1.  Quicken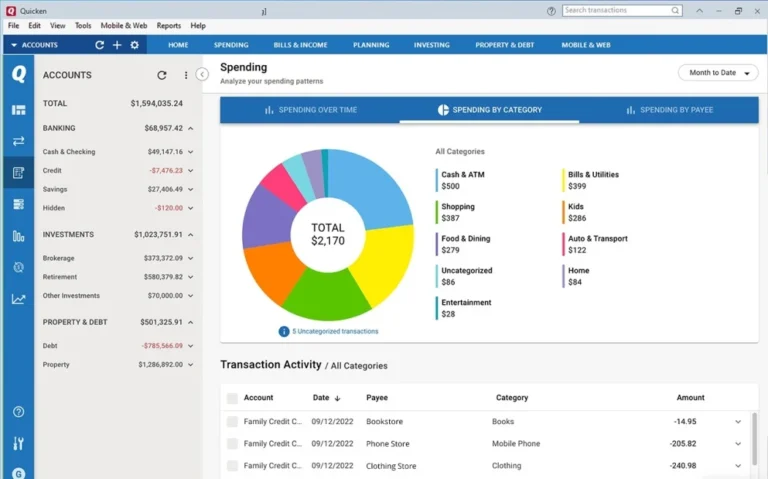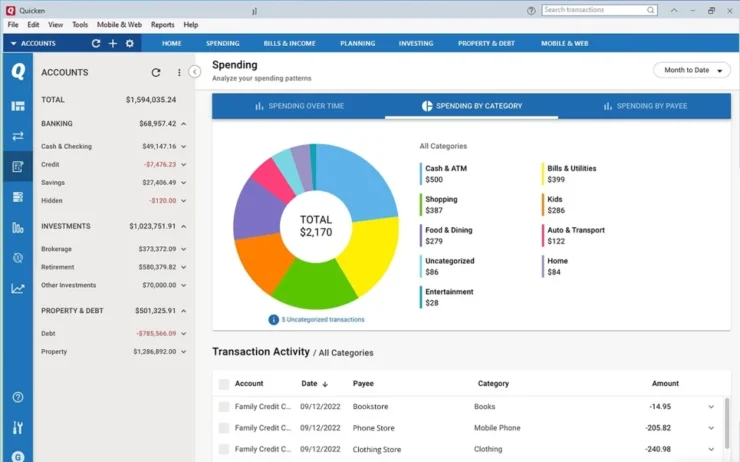 Quicken is a popular financial management software that has been around for over 30 years. With Quicken, you can manage all your accounts — banks, credit cards, investments, and retirement accounts — all in one place. If you keep notes on your finances, you can open the notes app alongside the Quicken app on your Mac and take quick notes. Thinking can you split screen on mac for extra productivity? Yes, you can! If you need to use a couple of tools simultaneously, you can split your screen into two sides. To begin using this feature, you can read about it and learn some useful information online.
The application offers a wide range of features, including expense tracking, budgeting, and bill management. It provides access to over 14,500 financial institutions, which helps you manage your accounts easily.
Quicken has various plans — starter, Deluxe, Premier, and Home & Business. You can choose the plan that suits your needs and requirements perfectly.
2.  Personal Capital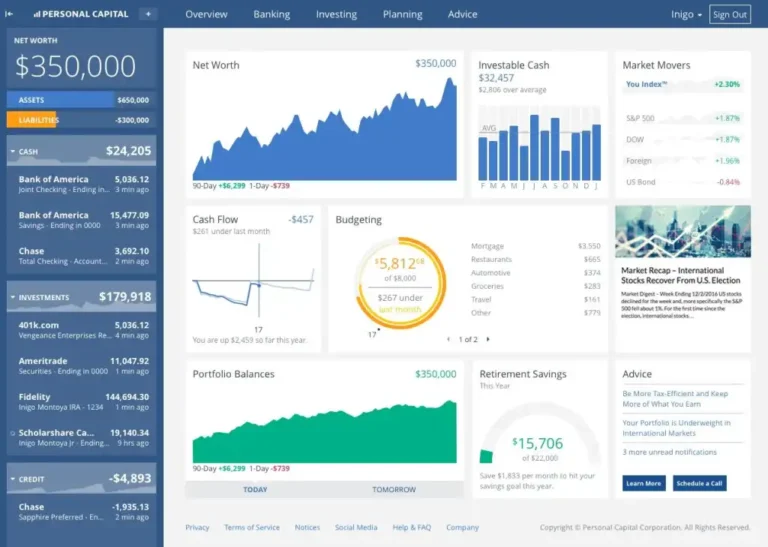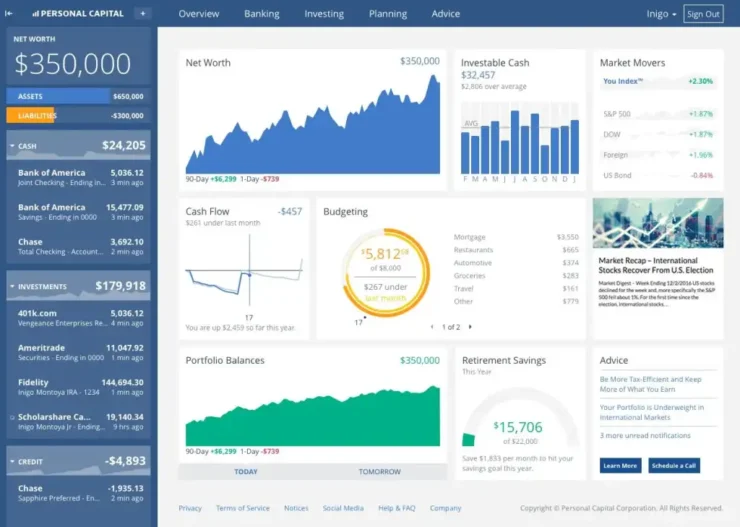 Personal capital is a financial management tool that helps you manage your finances easily. With the help of Personal Capital, you can connect all your accounts in one place. It also offers investment advice and has portfolio analysis tools, which makes it ideal for investors.
The app's dashboard is intuitive and easy to use. It gives a comprehensive overview of your finances, including your cash flow, investment performance, and net worth. The app offers a wide range of investment tools, such as asset allocation and risk management.
You can use the free or paid version of the application as per your needs. With the free plan, you get access to basic features such as budgeting, net worth tracking, and expense tracking. With the paid plan, you get access to additional features such as tax optimization, investment analysis, and access to a team of expert financial advisors.
3.  Mint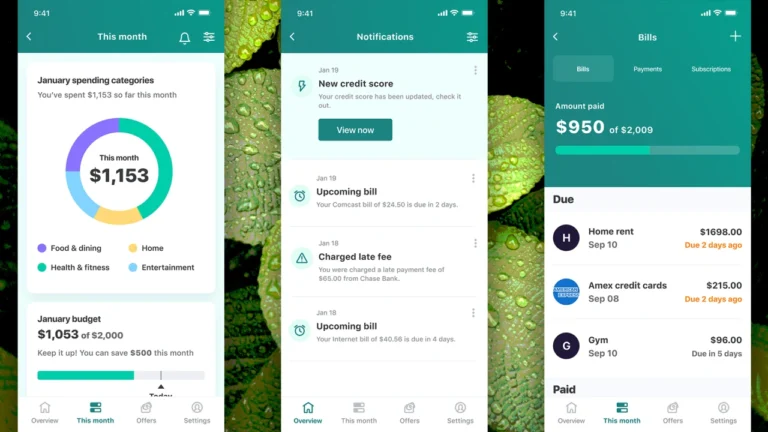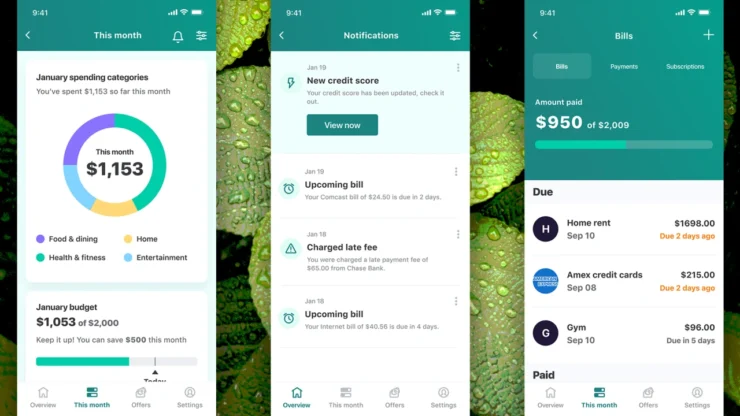 Another financial management app for Mac is Mint. It connects all your accounts and gives you access to various budgeting tools. From investment tracking and budgeting to bill reminders and expense tracking, this application has various features that you can use to manage your finances.
The app provides alerts for unusual spending so that you stay on top of your finances. It is free to use and is supported by advertisements.
4.  YNAB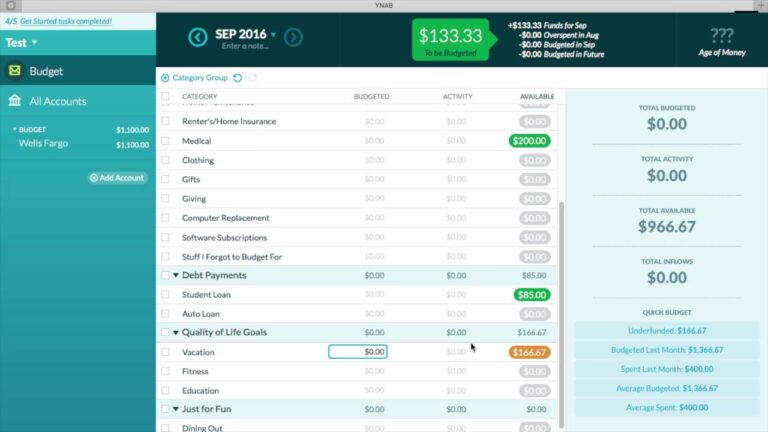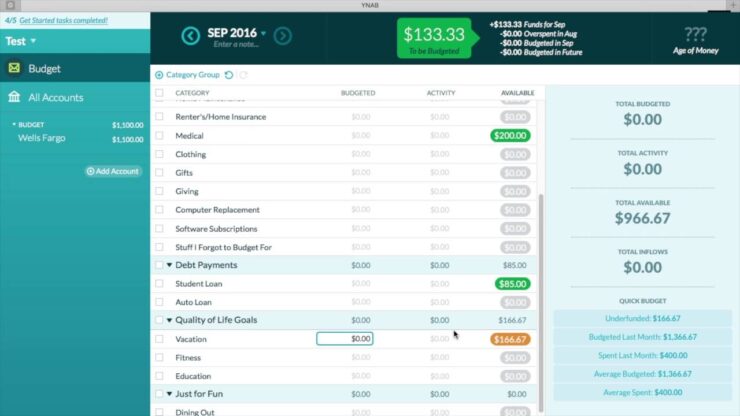 YNAB is another popular budgeting tool for Mac. It stands for 'You Need A Budget'. The application uses a unique budgeting philosophy that helps you track every dollar you spend. You allocate every dollar in your budget to a specific category, like housing, transportation, or entertainment.
This helps you stay on top of your financial situation and avoid overspending. You get a wide range of features, such as expense tracking, budgeting, and investment tracking. It also offers a range of educational resources, including webinars and workshops.
YNAB offers a free trial for 34 days, and then you can buy a subscription once the trial period ends. You can choose from the Monthly or Annual plan.
5.  MoneyWiz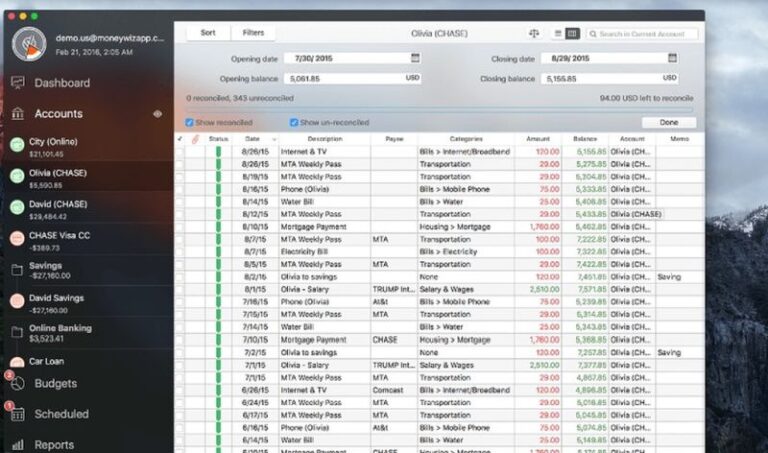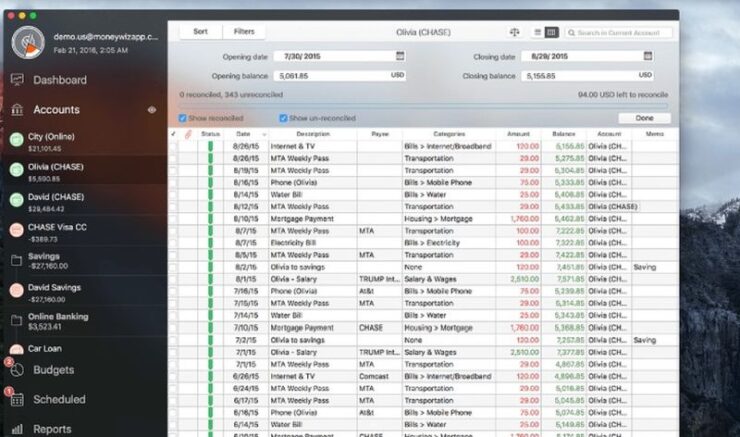 The last but certainly not the least financial management app for Mac on our list is MoneyWiz. You can get a complete picture of your finances in one place by connecting all your accounts through this app. It offers bill reminders, budgeting tools, and investment tracking, among other useful features.
It offers a free trial for 7 days. After that, you can select from the Monthly, Annual, or Forever plan per your financial needs.
Final Word
Managing your finances can be a daunting task. However, with the right tools, it can be a whole lot easier. The 5 financial management apps that we have discussed in this article are some of the best apps available for Mac users.
Whether you are searching for a comprehensive financial management tool like Quicken or a budgeting tool like YNAB, there is an app out there for you. So why wait? Start managing your finances like a pro today