With growing Esports across the globe, house owners wish to include gaming in their room ideas. Sports and online games are not limited to a specific age. Many people have even made the gaming world their profession. Hobby spaces are the craze of today's generation.
Bookworms have their places decorated with sophisticated libraries while artists display their creativity. Gamers have also come up with absolute superior space designs.
Game rooms are a devoted area that involves the engagement of extended game sessions and advanced gadgets to work as a recreational oasis. When you spend so much time on online games, a different place to play in silence with an unrivaled setup is the objective. The article contains various new conceptions for your gaming space, which you will be glad to exhibit.
Dramatic Lights Effects Gaming Room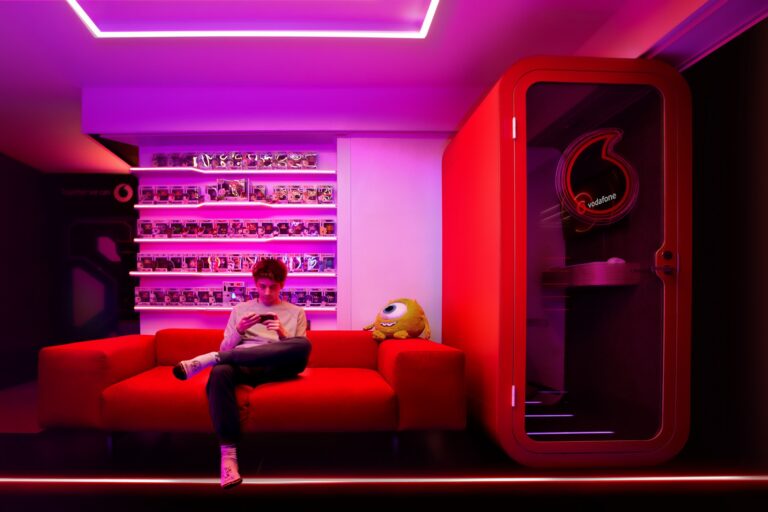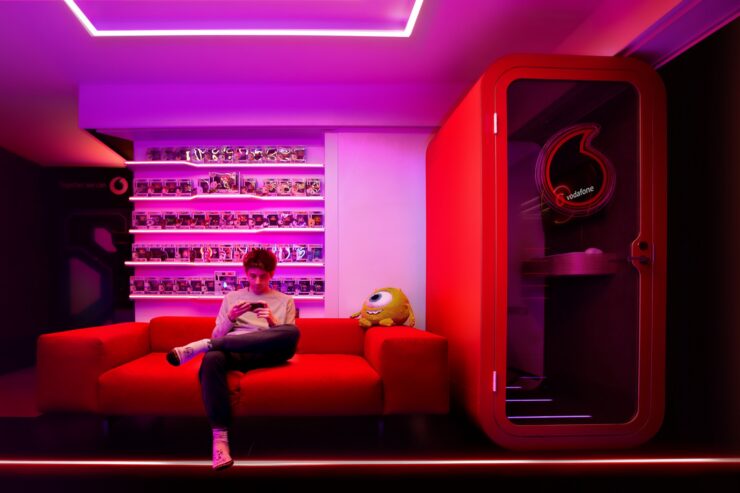 If you are looking for an idea that is altogether out of the world. A customized ambient lighting apparatus plays a key role in making the area uplifted and dazzling. Various accessories provide features with emergent lighting. The flashes emerge and go as and when you defeat the opponent. The colors can be single or mixed. Usually, a single dim light that appears from the keyboards makes it a vibrant element.
The rays envelop the room, and the dim dark walls look amazing practically. There are several possibilities and potentials for lighting in an area. We should combine the colored room set up with a minimalist design. With a gaudy light and dazzle, the other things should be simple. A basic display, wireless console, and mouse. A few additional appliances like a cutting-end cooling system, powerhouse, etc.
Modern Setup with RGB Gaming
A gaming room with an advanced setup is sheer perfection. An experience of wide viewing is an additional advantage with advanced wide range LED PCs. These super flat screens and dual monitors are the best way to start. Investing in these can elevate your experience in the gaming area. When talking about modern equipment, why not keep something out of the box? Like a fridge to store all your refreshments. It saves your time running around the kitchen when you curve for a soda.
To build an immersive experience, and if the budget allows, an emphatic sound system will go a long way in boosting the room to the next-gen level. Nonetheless, a comfortable couch is a must-add. Incorporate it into the mix so that it lets you hardly escape the room.
Functional Office + Gaming Room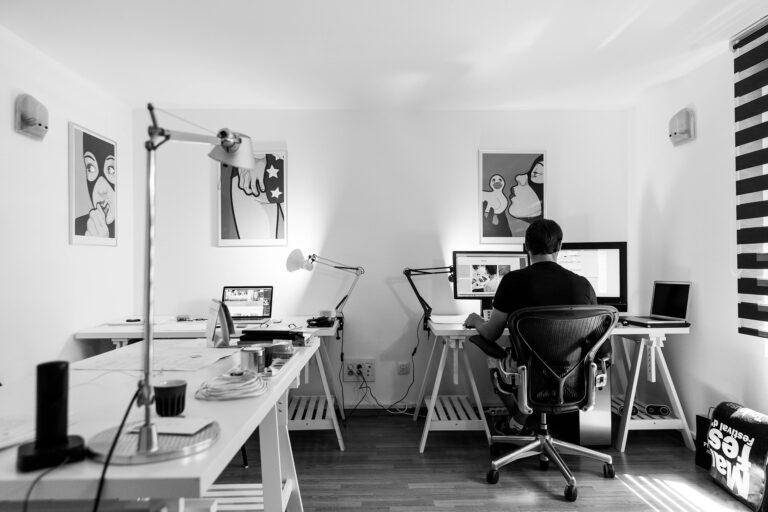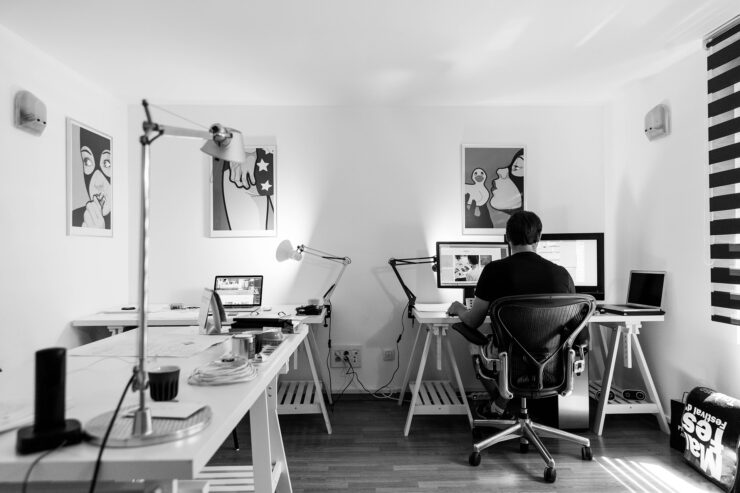 If you are thinking of creating a multifunction masterpiece, a business casual gaming room will be best suited. When you desire to mix the room for usage that concerns your private and professional use, gaming room setups with sophisticated design shall be the best thing. We should pack the setup with accessories needed for both needs. A triple screen with a keyboard and a mouse is a good start. When thinking of business space, the appliances like printers and a ferociously comfy chair are a must-have.
The walls should have a modest look. It should give a concept of comfortable yet focused seating. A long table for the three screens will be a thing to optimize the space. Plants and refreshers will work insanely well.
A Rich Library Look Gaming Room
When you have a collection of gaming goodies. And you intend to showcase the same proudly. Game rooms with library cupboards are the best-suited option. For someone who is a collector, these prized possessions take several years to collect. The design focal point is to surround yourself with various gaming options and while you are taking a break, just get into that nostalgia of where did you get the piece.
The collections give a vintage look. When you have cabinets stacked with video game disks, a simple wallpaper of ocean eleven also works.
Lean Lightweight Set Up
The next-generation setup is the mobile one. For a sleek appearance, a lightweight monitor with two bare speakers, a keyboard, and a mouse seems perfect. No need to add new jargon when you prefer the plain and casual look. They feature this minimal look with added wallpapers of mountain rescue. This simple and clean look gives the vibes of a level of sophistication every professional maintains.
You can organize the lightweight setup even in the little nook of your house. If you do not need a separate room for your system, it is a plain matter of arranging a separate desk on the side of any room.
People generally use C4rb0n6 for their sleek and slender design setup. It is the renowned deity of computers in the gaming era. The cost maybe a little higher on the tag side, but the inspiration and experience it bestows are out of the world.
Considerations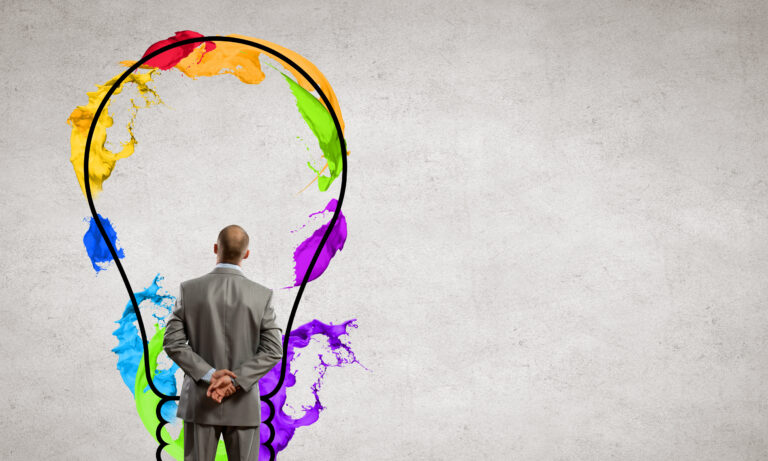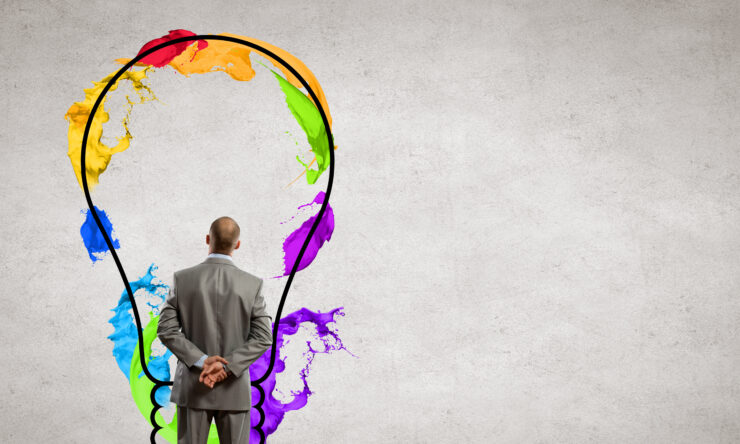 Several points need to be looked at while picking a gaming system for your gaming room. Some of which are pointed out below.
The first and foremost factor to consider is the designed budget according to your spending limit. There are various desktop types according to the needs of every budget level. If you have a hefty budget, the Alienware desktop can be an option. When you are slightly low on your budget, the best option will be a PS4 or Nintendo.
When running a monitor for gaming intentions, it has to have a speedy response with a high-resolution type. A classic HD picturization is a must.
Various gaming monitors offer a standard resolution. We recommend a brand when buying a monitor.
Conclusion
For a gamer, a game room is an integral part that shows a welcoming feature. Thousands of gaming room designs can give you that next-level gaming moment. Invest in your gaming room by selecting from the vast ideas from foyr.com. These enjoyments are the best way to reduce your stress and give you the adrenaline rush needed in your life. Make the experience a worthwhile one by further optimizing your room.